We are so blessed to have great teachers.  To show appreciation, we made a few things for them this week.  A cup that says "Mrs. *** Rocks (I did with vinyl letters on my Gazelle), a Starbucks gift card inside, a Key chain with their name embroidered on them, Berries, Chicken Soup for the Teachers Soul, flowers, and my favorite part, a notebook paper bag.  I had the kids tell me all the things they love about their teachers, and I printed it on notebook paper, and turned it into a bag.  Jack cracked me up, he added "Donut Sharing"  He thought that was important to thank her for them.  Love it!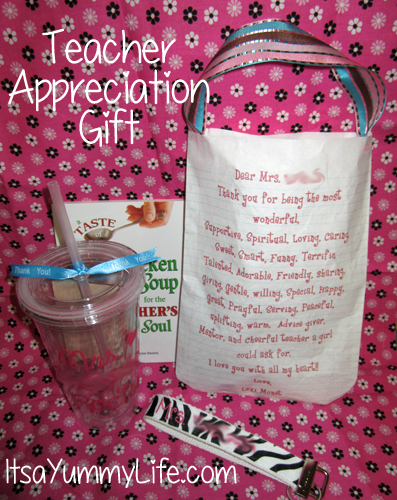 Here is how I did it: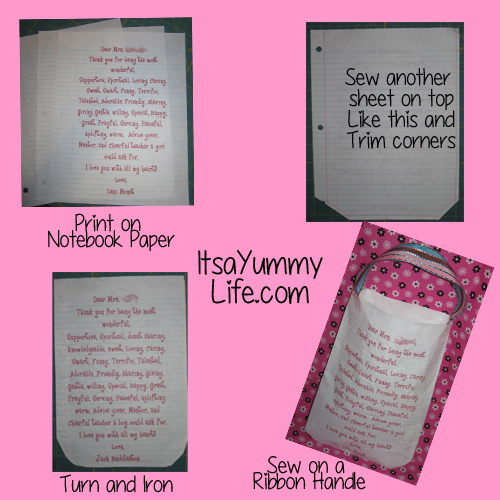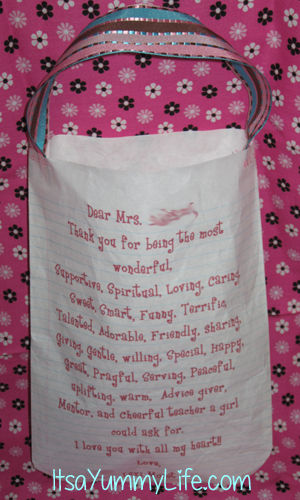 Here si Jack's Bag after I ironed it: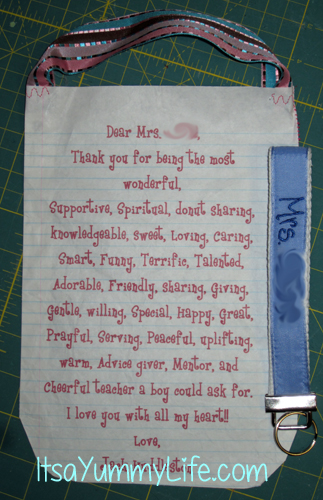 and some berries.  Have I mentioned my love of bakers twine??  It's so fun. 
I hope all of you teachers out there are having a great week.  Thank you for all you do!