Let me first start by saying, it kills me to throw out fabric.  I know even the tiniest piece can eventually turn into something wonderful.  With that being said, I have a stash… Yes, I keep all those extra pieces in a clear plastic zipper bag, a set of sheets once came it.  I love it, because I can turn it all around, and see all the scraps, and zip it when I'm done.  Not only that, the kids know they can get into that stash when they want to, and make anything they dream up!  I love it!!  They have created some really awesome things!!
Here is my Stash: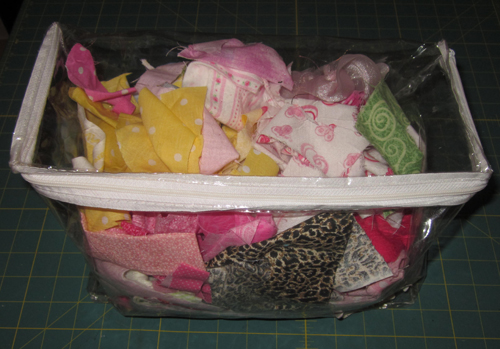 Lexi and I made Washi Fabric Tape with our scraps for our scrap books.  It was a fun little afternoon.  See tutorial below.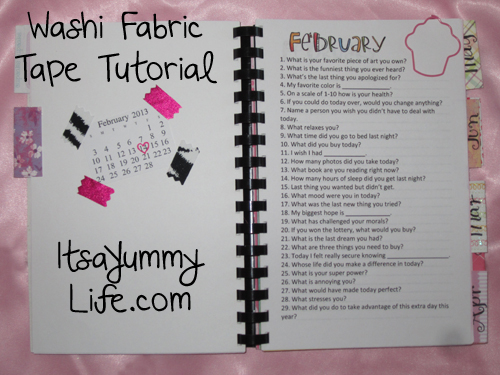 Lexi made a crown out of scraps for her little Beanie Boo.  The Beanie Boo is now a Princess!  She glued a piece from the stash onto a piece of paper, let it dry, cut it out, added some bling, and Volia!  She has a beautiful crown. She even made a necklace from the bead scrap stash.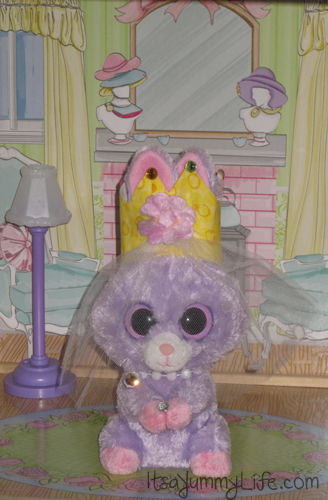 Here is how we did it: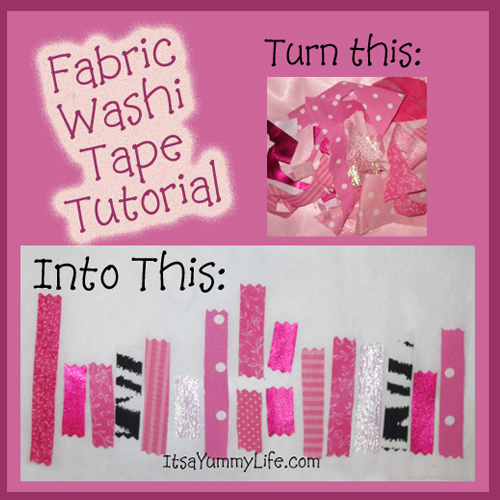 You will need:  Fabric scraps, Double stick tape, wax paper, and scissors
1st, wash your hands.  (You don't want to lose your sticky on your tape.) Iron your fabric.  Lay a piece of tape on the wrong side of your fabric.  Turn over, and press onto a piece of wax paper with your finger tips.  Trim along the sides of the tape as close as you can.  Trim the ends with Pinking sheers.  Store on wax paper until you are ready to use.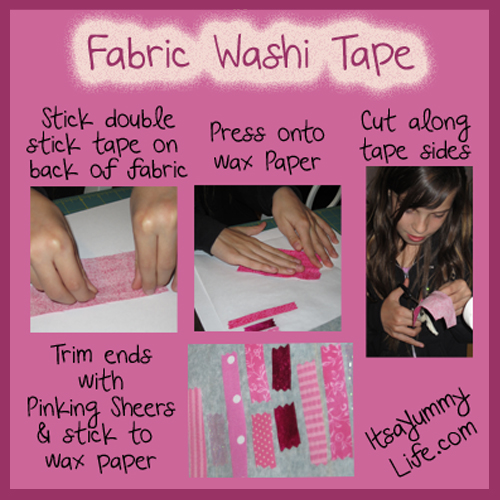 ---