Have been wanting to make in the hoop headbands for my girls for a year now.  Finally did it.  Really happy with how they turned out.  They stay on really well.  Done in the 6×10 hoop and the 6×14 hoop.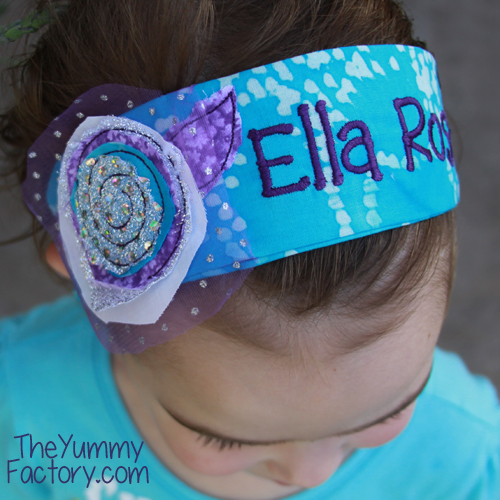 This font is my latest favorite font.  I just can't seem to get enough of it.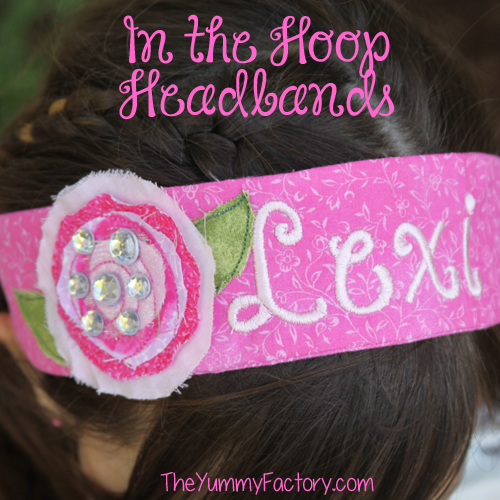 I had so many requests for the 4×4 hoop, here they are!!
Done in 3 sections and attaching with a quick zig zag stitch.  You can personalize them all kinds of ways.