Spring Break is happening over here!!  We decided to make some Bunny Bait for Family Movie Night, since we were seeing the movie "Hop" (BTW, was adorable!!) We just had to have a bunny snack. They kids loved it!  We let them plan the whole night.  We brought down blankets and pillows, put on our cozies, turned out all the lights, lit candles, and got to drink soda with our popcorn and Bunny Bait.  I must admit, even my husband and I thought the Bunny Bait was yummy!  You just have to try it!
Anyway, our first batch, we used dark chocolate, (which I think tasted better, but not as cute)  (didn't have white in the house)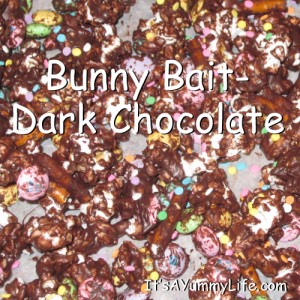 3 little Movie Buffs: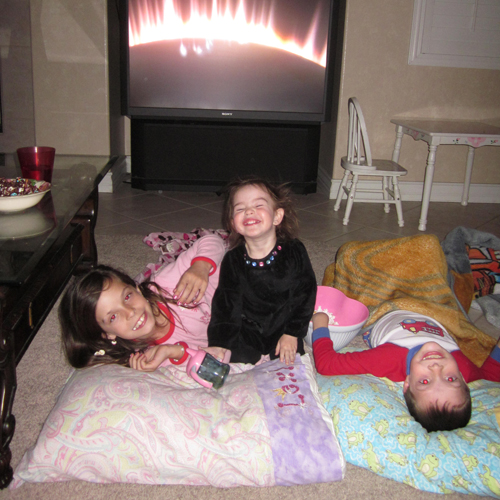 We loved it so much we decided to try it with white chocolate:
Here is what we used: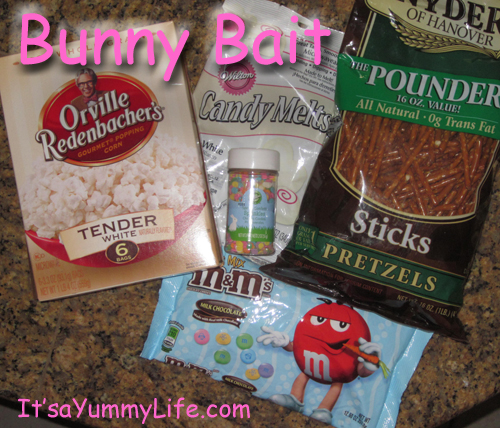 Here is the chocolate I used for the dark chocolate.  It was yummy yummy, just not as cute: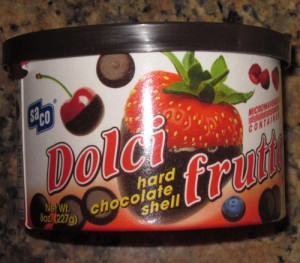 Pop popcorn, 1 bag.  Break a few hand fulls of pretzels, melt full bag of choc in microwave, (or jar as pictured above) pour over popcorn and pretzels, stir until coated completely. Add in bag of M&M's, stir just a little so they stick, pour on to wax paper, sprinkle with sprinkles, and wait for it to dry.
original recipe from here: http://www.nestofposies-blog.com/2011/01/valentine-confetti.html
Here are some favors Lexi and I made to pass out to Lexi's  Girl Scout Sisters.  Love it!!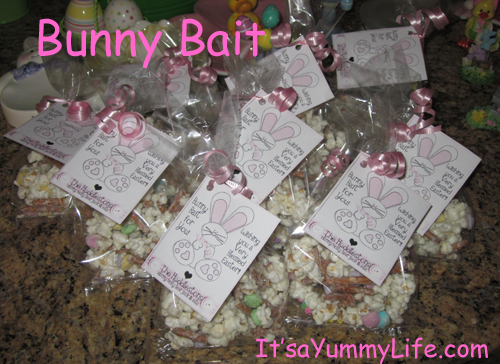 Bunny Nails for Lexi
I painted these using the end of a stylus.  Super easy to do. Just pour our a little nail polish on a plastic surface.  Make 3 circles, (a bigger one for the face) and pull them together.  Dot. Dot. Dot. Eyes and a nose.  Volia!  Bunny Nails.
 Here is the stylus I have.  Love it!!  I use it to make perfect polka dots on nails.  Just pour out the color polish you want, and dot, dot, dot!! Great for flowers and Lady Bug Dots too!