I threw a Valentine Bunco Party.   Take a peek:
I covered the 1′s with heart stickers.  This makes them wild!!
My tables had to be festive too.  Chocolate covered heart pretzels and candy hearts to eat.  Silk Rose petals all over the tables: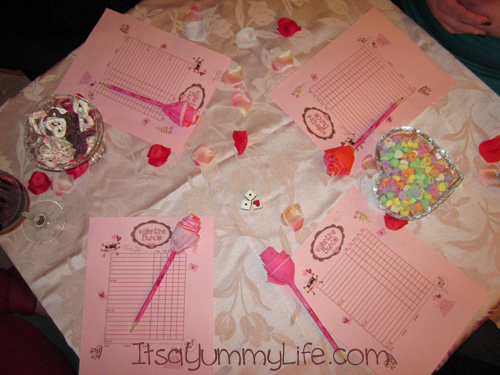 and ALL over the floor: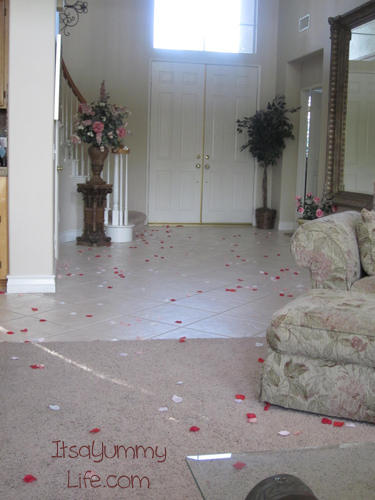 The kids loved these!!  We kept them for a week. (they are silk, bought at Michael's)
Berries in the Bubbly:
I made Heart Shaped Ice for the ice bucket.  I added real roses I picked in the yard.   I must admit,  I love these.
I found heart-shaped cheese ravioli at Costco.  Then, we (and when I say we, I mean my husband) dipped them in buttermilk, rolled them in Italian bread crumbs,  fried them up in olive oil, and sprinkled with Parmesan cheese.  Yummy Yummy!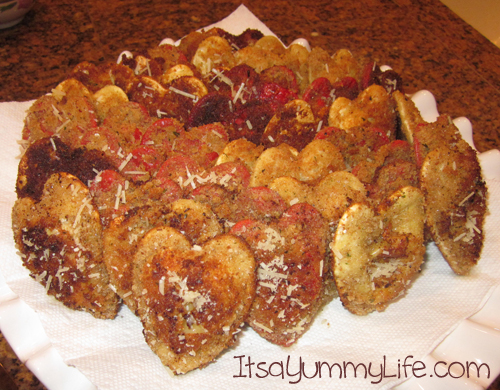 Marinara dipping sauce ( in chaffing dish to keep it warm) for dipping the ravioli:
Yummy Salad to go with:
For dessert, Personal Fondue for everyone:  Plates of Berries, Chocolate Fondue for dipping. and a Strawberry Cupcake.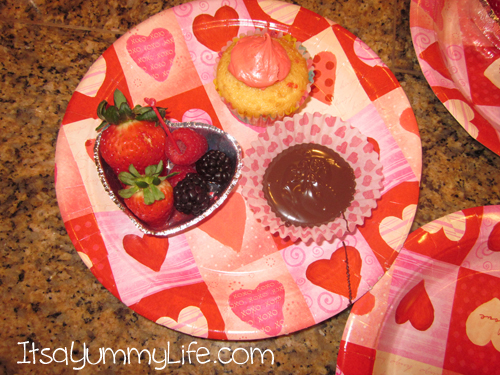 Rose Pencils for Score Keeping: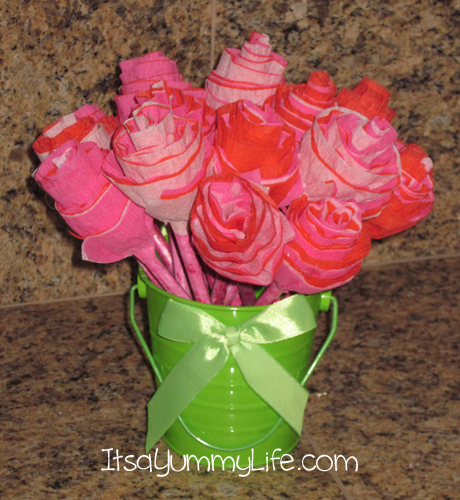 To make the pencils:
These are the regular #2 yellow pencils I painted.  Just keep dabbing on Pink and white acrylic paint.  Once dry, coat with acrylic spray.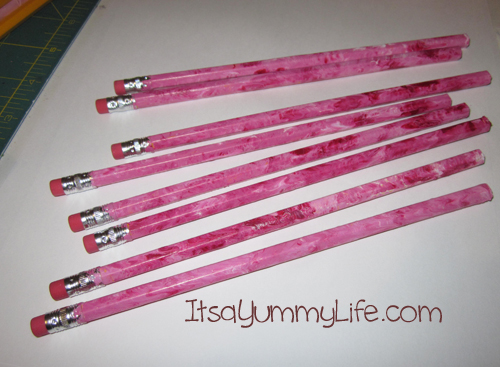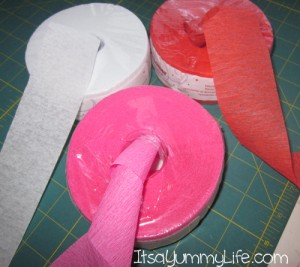 Stack them, and sew along the edge, ( I like to use a ruffler foot on my machine)
Hot Glue to the end of the pencil, and wrap and glue as you go.  Wrap until you like the thickness of your flower.