YaY!!  A Mommy-Daddy mini Vacation!!  Danny and I dropped the kiddies off at Ga Ga's house, and spent 2 days touring the wineries in Temecula and catching up on some R & R.
Here is Danny opening the door for me at the 1st winery.  Let the fun begin…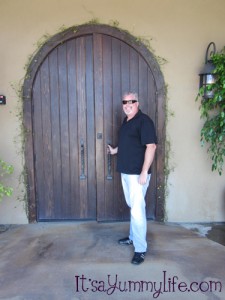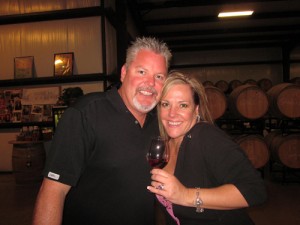 While w were at a tasting, we met the nicest family.   They invited us back to their home to tour their private winery.  OMG  It was gorgeous!!!  As we sat on their patio over-looking their vineyard, sipping yummy wine made right there from their grapes  I thought, "Wow, this is a perfect afternoon!"
Here's my glass.  Just look at the blue sky!!  Perfect sun-shiny day!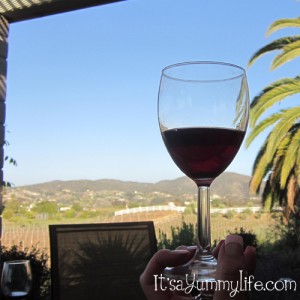 Love this pic I took of some baby grapes.  How awesome to walk out into a real wine vineyard!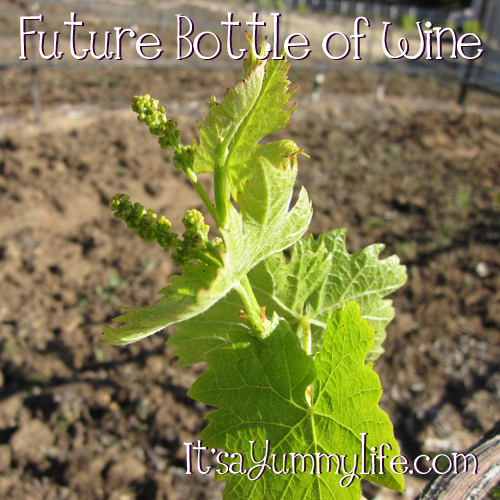 The vineyard went on and on for acres…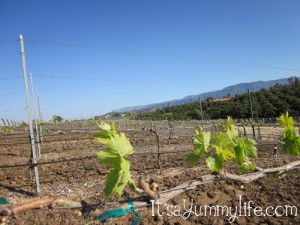 We visited their testing room where it all happens.  We learned all about how they make it, test it, and bottle it.  So much work to make a bottle of wine.  I had no idea.  I guess I need to appreciate each glass a little more.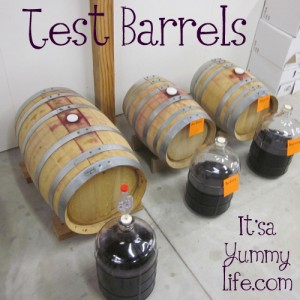 We couldn't have planned a more perfect trip if we tried.  Thank you to Mark and his family for inviting us to visit your vineyard.  It was wonderful!
Check out these easy little in the hoop Wine Charms from TYF:
http://www.theyummyfactory.com/index.php?act=viewProd&productId=263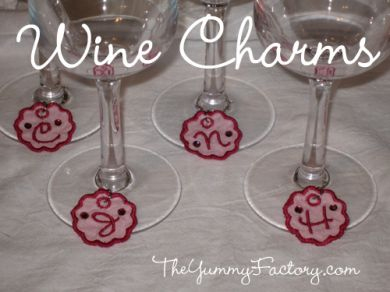 Wine a little. You'll feel better…
---