Toddler Wedding
I had to share this.  It was just too cute.  Lexi and her BFF Bella wanted to be sisters.  Soooo, they decided to marry off their little brother and sister and we were all invited to a surprise wedding!!
They dressed up the Bride and Groom with clothes they found in the closets. They did Ella's hair with glitter and a tiara.  Beach towels for the aisle, Rose Petals, Cake, and Vows.  Of course , all the Beanie Boo were guests.  The flowers were picked from the yard to make the bouquet. They had Danny walk Ella down the aisle, while Bella played the wedding march on a kazoo. The Groom waited for her with his Daddy as the best man.  It was a perfect little wedding.

Feeding each other cake: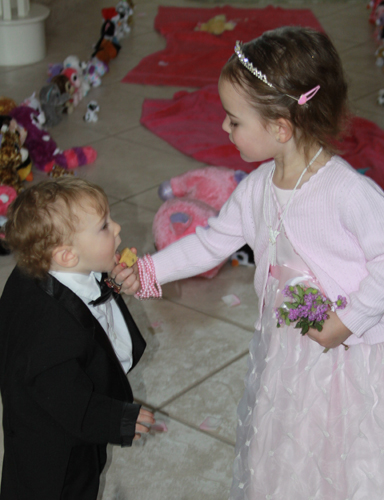 Tossing the bouquet: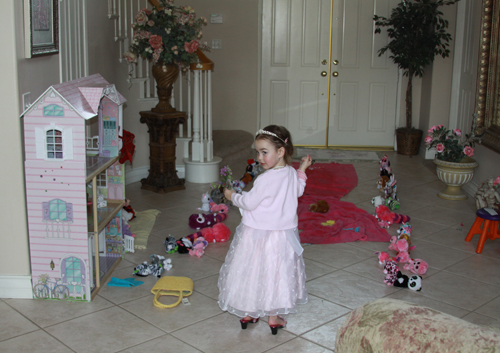 The Ring:
The happy little Bride:
a little history on these babies
My BFF Calista pinky swore years ago that if I ever had another baby, she would have one too.  When I got pregnant with Ella, they started trying right away.  It took them 2 1/2 years, a miscarriage, and a tubal pregnancy before she got pregnant with this little guy.  He just turned one a few days ago, and we just love him to pieces!!  Thanks for following through on the pinky swear Calista, I love you!
Fun for Valentine's Day
My Girl Scout Troop was earning their Jewelery Making Patch last night, and I decided to add this one I found on Pinterest in as a started activity.  The girls really had fun with this one.  They wore them through the whole meeting and kept flashing their bling!  Lexi and Jack are going to pass these out to the girls in class on Valentine's Day.  Easy and Cute!!  Love it!
Hersey Kiss Rings: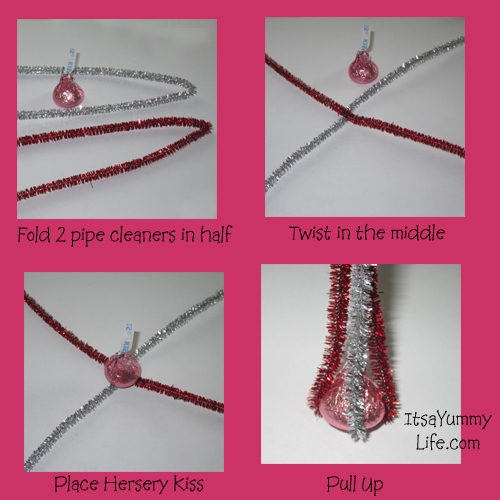 Heart S'mores!!  I had fun making these.  They were quick and easy.  I did them in about 45 mins and the girls loved them.  Perfect little snack for our busy meeting.
Heart Shaped S'mores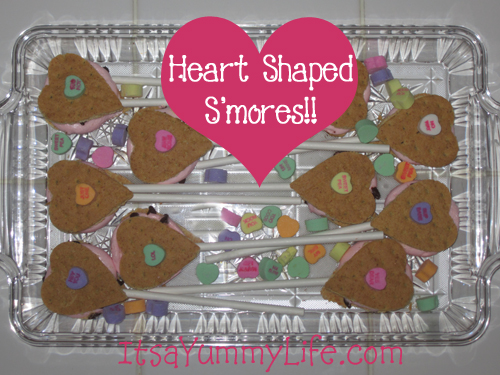 Wishing you all a Happy Heart Day!! Now go make something for someone you love!