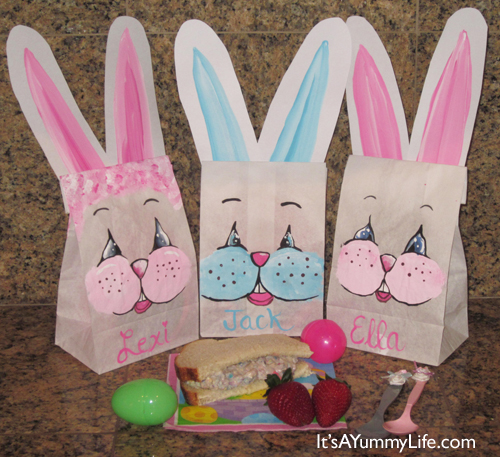 For the last week of school, before spring break, I always send something fun to school each day for the kids.
Here are a few of the things I have been up to this week:
I made snack bags for them, (I know, Ella is too little for school, but she can bring her snacks when we go on our Easter picnic in the park.)
The font I use is new, and I have to say, I am loving it!  The fill pattern is a diamond fill, and well, it makes me happy. 
Maybe it's the diamonds… Here's the link for the font:
http://www.theyummyfactory.com/index.php?act=viewProd&productId=407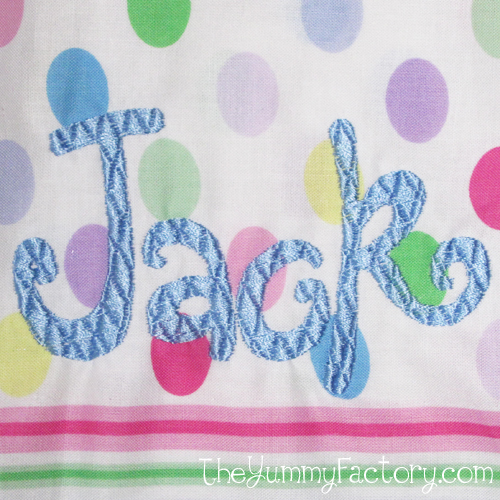 I painted some white Lunch bags for when we go on our annual picnic to the Easter Eggstravaganza.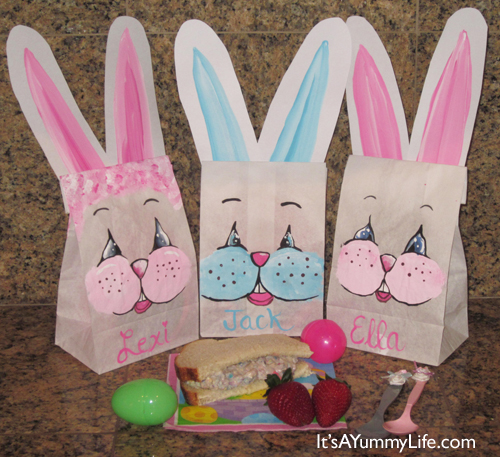 Here is how I did it: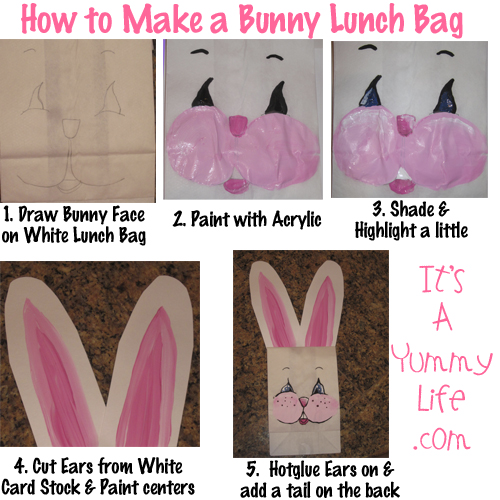 I made hair clips for the girls with these little bunnies I bought, and since I have a whole bag of them,  I hot glued them on to the ends of the spoons too!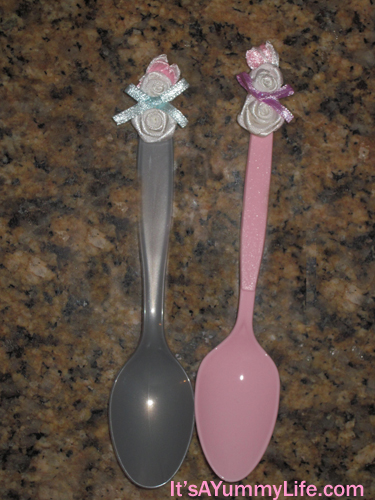 "Easter Egg Lunch Hunt" I fill 3-5 eggs each day to stick in the lunch pails, snack bags and back packs. Sometimes it's a toy, or a little eraser, sometimes it's candy, sometimes it's a coupon to go someplace fun.  When I pick them up from school each day, they can't wait to tell me what they found in the eggs during the day.  The smiles on their little faces make it all worth it. 
Yes.  I dyed the egg salad sandwiches.  Hard boil, peel, take the yolk out, soak for a few hours in food coloring.  Mix as usual. Easy Peasy!

Thanks for stopping by.  Have a Hoppy Day!